6 TASTE - ELENA REYGADAS
Connection to the roots / a culinary texture
Elena Reygadas has always intrigued us by her approach to Mexican food, a collaboration with her meant the unexpected.

The starting point for this collaboration was our Palma pendant lamp, our most recent product launch. Using Palma as an "ingredient" became definitely a challenge. But Palma meant more than a scent, a taste, a plant, a connection to the earth. Woven palma meant richness in texture, a texture that could be tasted.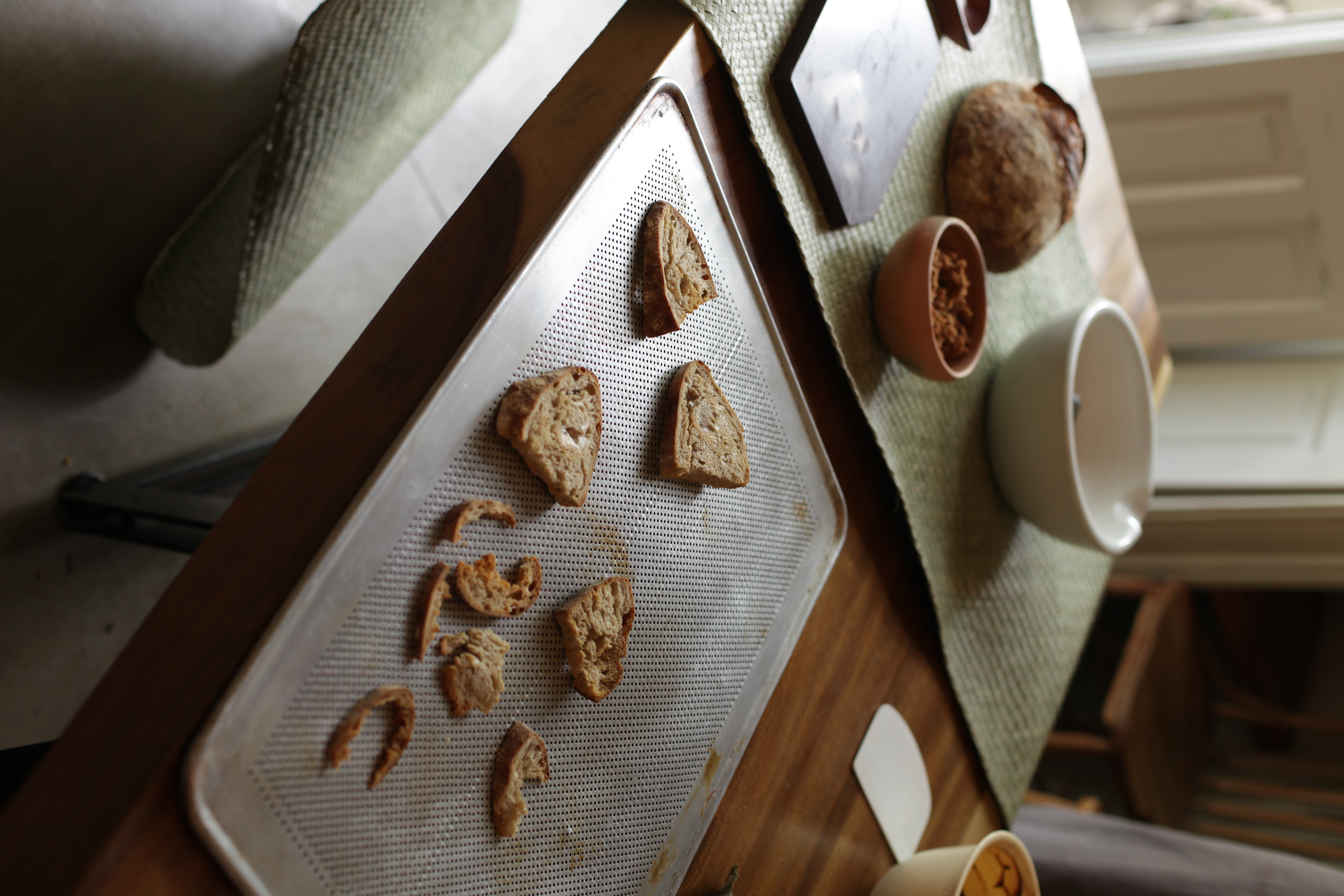 Elena Reygadas decided to create a chocolate, becoming this the joining point and collaboration with studio davidpompa.

The most iconic bread from Rosetta bakery was toasted, crushed and mixed with hazelnut butter. A breeze of salt was added and Palma texture became its iconic stamp.

The finished chocolate piece has almost a silver tone, it is the texture being reflected that highlights the weaved palma. Its taste is sweet yet bitter and the bread creates the perfect crunchiness that balances both stories.
Ingredients: Wheat flour, organic rye flour, whole wheat flour, fleur de sel, water, butter, 72% dark chocolate, cocoa criolla.

-Palma and food is a relationship in name, a relationship in working with the hands, using the fingers of the palm tree to create both a form and a flavour.-
Elena Reygadas

Recognized as the Best Female Chef in Latin America in 2014, this Mexican chef charms Mexico City diners at her restaurants Rosetta and Lardo. They exude her signature passion, but much of her magic resides in her bread, a basic food that taught her to appreciate simplicity and honesty.

www.rosetta.com.mx