5 THE SCENT - PHILIPP KOLMANN
Capturing and spreading a history


It has not been made under the classic guidelines of a perfume, it doesn't underlay top-middle and bottom notes. At its heart the scent is suggestive, giving space, foremost creating space for you to imagine the home of the Palma plant as well as the home of artisans of shaping it into daily life objects.

The goal is to create a scent that embodies the land and crafts that are being practiced within that landscape of Puebla and Oaxaca.

Introducing a deserted landscape, who's fundament is dry limestone soils, little rain and hot winds make it seem uninhabitable. Yet the diversity of highly specialized plants and animals is impressive. So did the people of Oaxaca find ways to deal with its peculiarities and shape their unique relationships with it.


Listening to the land, living its strength gave rise to several unique crafts of shaping the resources of the surrounding.

I want to highlight the women that are so deeply interwoven with the tradition of weaving 'Palma' no one can imagine. Weaving Palma is part of their daily routines, especially outstanding was the fact that due to the dry and hot environmental conditions Palma is woven in very narrow limestone cavities hidden in the land's hilly sides.

This image of woman weaving inside humid and fresh caves stuck to mind through the process of assembling the scent. A dump cave, surrounded by dry scrubs, plants adapted to the landscape's peculiarities. The base became a selection of plants native to lands soil: Palma, Oregano, Cactus (leave) and Copal.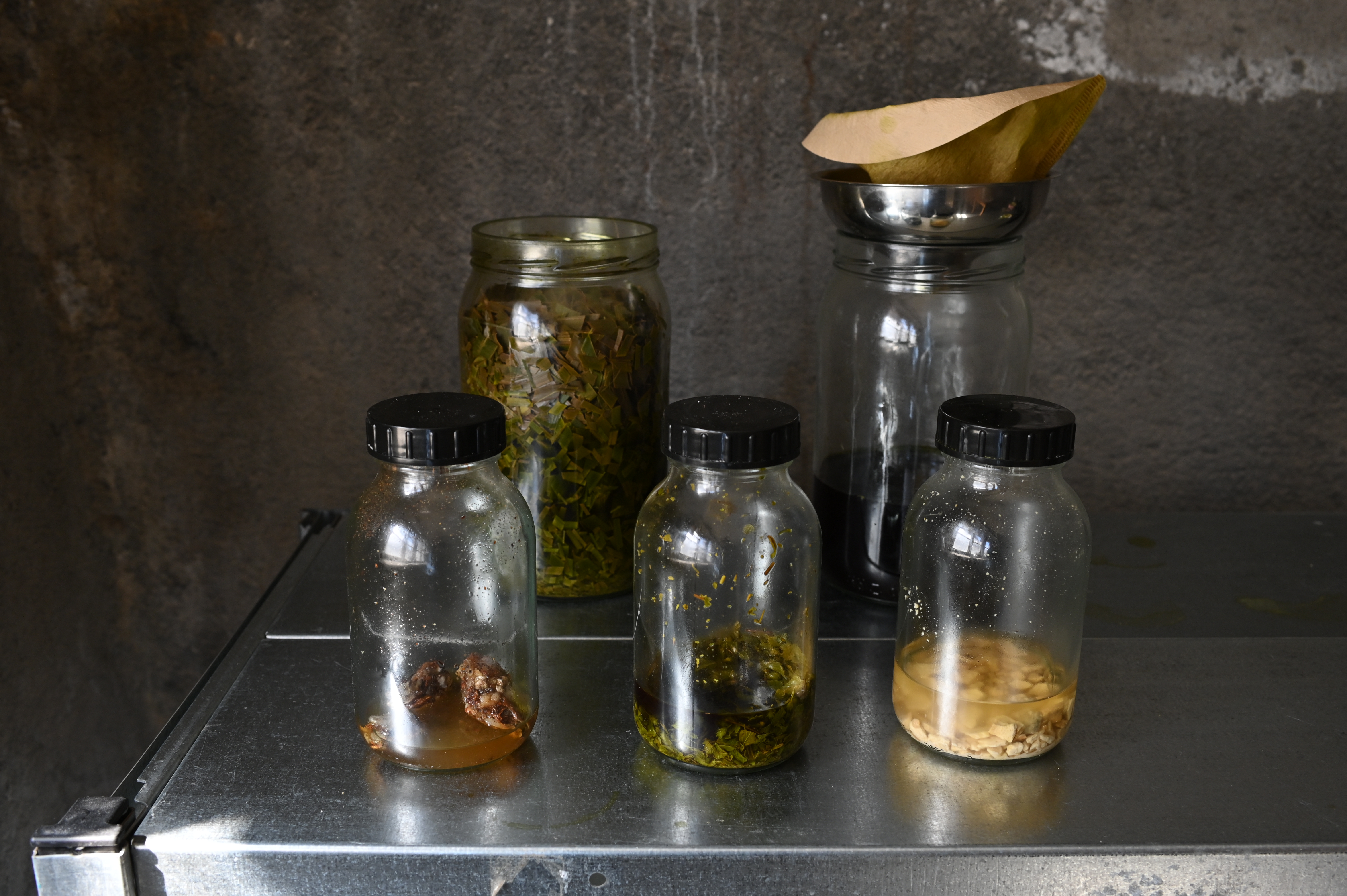 A selection of native botany paired with environmental conditions 'dry dusty limestone soil and the humid cool cavities where Palma is being shaped are giving the body to the Palma scent.
The scent is and embodiment of a deeply rooted relationship with the soil and its resources. Inviting you get a glimpse into the vast world of one product of this ancient collaboration between the land and its multiple species inhabiting it.

Philipp Kolmann
Food, microbes, smell and taste provide an affective connectedness with our environment. Beyond the commercial commodification, using these materials as designer I can create embodied experiences that emotionally re-link our sense of existence with a place.
As a designer it is my goal to extend the understanding of smells and taste to be recognised and applied as valuable, corporeal, and local cultural data.