3 PALMA PRODUCT
A hanging essence, a texture aesthetic


Palma pendant light brings together a handwoven palma shade with a sophisticated chrome or coated metal piece.


The contrast between a striking metal texture marked by fine openings and the soft weaving surface create an intriguing interplay between industrial production and craft techniques.

The woven texture creates the perfect shade, warming the light tone and diffusing it vastly. An exquisite and extremely fine pattern, a synonym for tradition, carrying with it not only its history, but also its making context and origin. Changing the narrative of palma to create an unmistakable timeless object, rich history. A nuanced shaded balance, weaved by the best craftswomen in Mexico.

Available November 2021 / See Palma finishes


Palma green white
Palma green chrome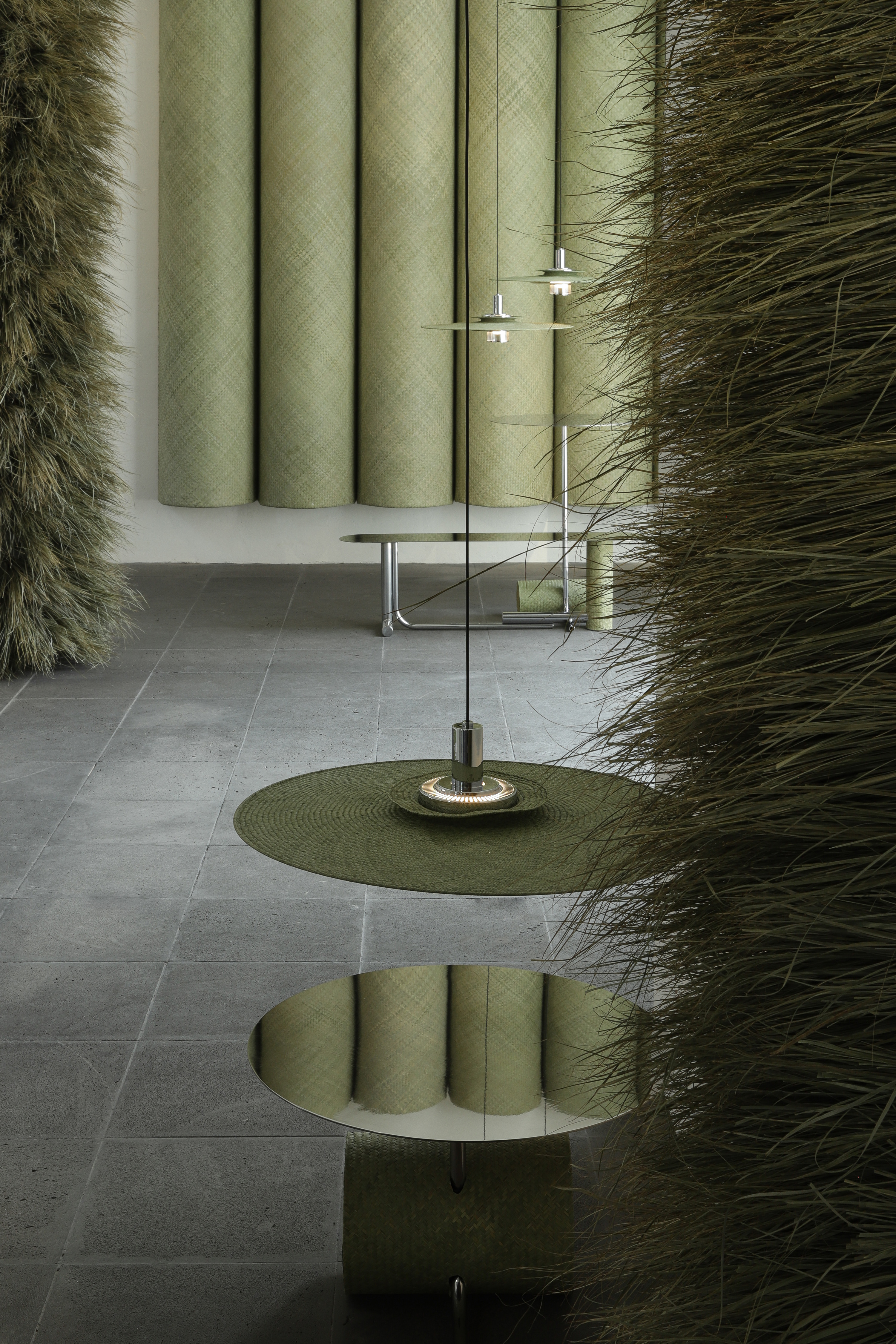 Palma weaving is one of the most iconic and oldest mexican crafts. It has been used by prehispanic cultures throughout Mexico in wide applications. From petates (used as a thin mattress), baskets, food containers, tollicpalli (seats), sandals, nets to fans.
Later on sombreros were introduced by the spaniards, reinforcing the cultural history of this material. Its weaving techniques are passed from generation to generation nowadays, gifting us with a splendid handcraft.